Product Manager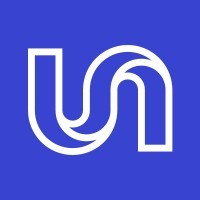 Unbabel
Product
Lisbon, Portugal
Posted on Tuesday, September 19, 2023
Product
·
Lisbon
·
Hybrid Remote
Product Manager
About Unbabel
Unbabel eliminates language barriers so that businesses can thrive across cultures and geographies. We exist to make it easier for companies to operate in multiple language.
The company's language operations platform blends advanced artificial intelligence with human editors, for fast, efficient, high-quality translations that get smarter over time. Unbabel integrates seamlessly into multiple channels so that companies can create enter new markets and create seamless experiences in every corner of the world.
Based in San Francisco, California, Unbabel works with leading customer support and marketing teams at brands such as Facebook, Microsoft, Booking.com, and Under Armour to communicate effortlessly with customers around the world, no matter what language they speak.


What's this opportunity about?
We're on the lookout for a Senior Product Manager to join our Community Team. We need someone who's not just qualified but genuinely enthusiastic about our mission to empower our translators and revolutionise how translation is done at scale. You'll be in charge of a complex product with a supply-side (translators) and demand-side (translation jobs) that will require an intimate understanding of both users and their needs.
You'll succeed by:
- Building tools to "superpower" our translators into becoming faster and more efficient, providing a fulfilling job and steady income;
- Connecting the right translators and to the right translation jobs, solving a complex queue management problem that handles billions of words per year;
- Empowering our community management team with control and access to manage our community with dozens of thousands of translators spread across the world.
This role is hybrid (2-3 days a week) from our Lisbon office.
Responsibilities
Our product teams are cross-functional and durable, generally composed of a product manager, a dev lead and several engineers, complemented by expert linguists and an AI lead.
Our product teams are cross-functional and durable, generally composed of a product manager, a dev lead and several engineers, complemented by expert linguists and an AI lead.
We staff our product teams with the skills necessary to come up with effective solutions that are valuable (our customers choose to buy or use), viable (the solution works within the many constraints of the business), usable (the user can figure out how to use) and feasible (our engineers have the skills and technology to implement).
While the product designer is accountable for ensuring the solution is usable, and the dev lead is accountable for ensuring the solution is feasible, the senior product manager is accountable for ensuring the solution is both valuable and viable.

This means that the product manager must contribute to the product team a deep knowledge of our users and customers, and the data about how our customers engage with our products. You will achieve this by continuously talking with our customers and users, diving into the data and intimately knowing the problems we are solving. The product manager must also collaborate with the different sides of the business - working hand in hand with marketing, sales, finance and more to make the business thrive. – Finally, the senior product manager is expected to track industry trends and the competitive landscape as they pertain to their product.

We empower our product teams to figure out the best solutions to the most important problems that need to be solved, and we hold those teams accountable for the outcomes. We look for senior product managers that are not afraid of signing up for results, even when this means they have to work through others to achieve the necessary results.
This job, as with the other roles on the product team, is an individual contributor role.
You will need to be able to influence your teammates, as well as colleagues, stakeholders, and key executives, through your use of data and logic so they become straight supporters of our team's initiatives.
Requirements
Must have
Experience as a Product Manager in cross-functional product trios, ideally on technology startups;
Showcased proficiency in modern product discovery and delivery techniques;
Demonstrated ability to figure out solutions to hard problems with many constraints, using sound judgment to assess risks, and to lay out your argument in a well-structured, data-informed, written narrative;
Proven ability to engage with engineers, designers, and company leaders in a constructive and collaborative relationship;
Demonstrated ability to learn multiple functional areas of business – engineering, design, finance, sales, or marketing;
Excellent communication, leadership, and stakeholder management skills;
You like fast-paced environments, where mostly outcomes matter, and the only constant is change;
Excellent command of English (C1 level as a minimum).
Nice to have
Strong (formal or informal) technical background, preferably with familiarity in AI, ML, NLP, NER. Or a proven interest and ability to learn about these areas;
Proficient in leveraging product data using web analytics platforms (Mixpanel, GA, Fullstory) and/or SQL-driven queries/dashboards to derive insights on users or platform behaviors based on rich product data;
Passionate and knowledgeable about AI, on-demand/marketplace ecosystems, language;
Knowledgeable about translation and language related tasks and opinionated about how AI can improve them.

Benefits
Competitive salary at one of Europe's leading tech startups;
A stimulating startup environment committed to diversity and inclusion;
Health insurance;
Stock options;
Flexible working hours;
Individual budget to set up your workstation;
Budget for learning and development;
Free office breakfast.
Diversity Statement

Unbabel is an Equal Opportunity Employer. We do not discriminate based on ethnicity, religion, colour, sex, gender identity, sexual orientation, age, or mental disability. Not only do we not discriminate, but we celebrate differences. If for whatever reason you need us to make reasonable adjustments and adaptations to our recruitment process, please let your recruiter know.

(We are not accepting candidates coming from recruitment agencies at this moment)
About Unbabel
Unbabel enables enterprises to offer seamless global support in any channel, and in any language.
The company's AI-powered language operations platform combines the speed of machine translation with the polish of native-speaking editors, enabling enterprises to grow and build customer trust in every corner of the world.
Product
·
Lisbon
·
Hybrid Remote
Product Manager
Loading application form
Already working at Unbabel?
Let's recruit together and find your next colleague.