Sales Representative I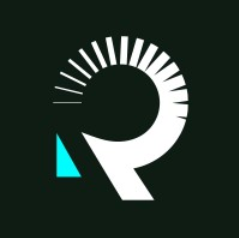 RoadRunner
Sales & Business Development
Erie, PA, USA
Posted on Friday, May 12, 2023
Who We Are:
RoadRunner Recycling started in 2014 with the idea to elevate and transform recycling in a world dominated by waste. Our success is built on delivering unprecedented value by using technology and expertise to guarantee cost savings, increase recycling rates, and provide reliable services for our customers. Over the past 9 years we have worked with more than 10,000 customer locations and helped them to save on average between 10-20% savings on their monthly waste spend while also improving their recycling efficiencies. We are proud that we have won several awards, most recently being Best Place to Work 2021 by the Pittsburgh Business Times and Pittsburgh Inno's 2022 Fire Awards in the Top Funding Rounds category.
We are fueled by passion and purpose to reinvent recycling and transform the waste industry toward a more sustainable future. We do this through a dedicated team who value what we value; trust, caring personally about each other, embracing challenge, humility, and accountability.
Our Glassdoor reviews are fantastic (3.9/5 on 221 reviews), our CEO's approval rating is 87%, and 72% of our reviewers would recommend working here. Our Indeed ratings have consistently improved as we've been expanding our teams (3.3/5 on 51 reviews) and we now have over 13K followers on LinkedIn.
Take a look at this
video
to see what it is like to be a Sales Development Representative at RoadRunner Recycling!
Position Summary:
The Sales Representative supports an Account Executive (AE) in an assigned market by qualifying potential new business. You will be responsible for discovering and managing lead generation using various tools and social platforms. To open doors with potential new customers, you will utilize cold calling, email campaigns and a variety of other outreach efforts that are tracked daily. The goal is to book introductory meetings for the AE. As a Sales Representative you will increase your earnings by working hand in hand with the AE to collectively grow and develop sales pipelines.
You've never done this kind of work before? That's ok! Everyone on our Sales team receives 9 weeks of training to ensure you have the skill set, market knowledge, and continuing guidance and coaching required to flourish here at RoadRunner Recycling. Our ongoing coaching and training are so comprehensive that Sales Representatives typically advance in their roles at least 2 times within their 1st year! Our high-energy atmosphere will keep you motivated and ready to grow as we are on a mission to attract top talent, develop careers and get the best out of our people for the greener good.
***While this position is remote, the candidate must reside within 200 miles of Erie, PA.
Responsibilities:
Qualifying and identifying leads at the initial stages of the funnel
Demonstrating the value of our offering through phone calls, email and social tools
Diligently updating Salesforce, our CRM, to stay current on leads and follow-ups
Being an active participant in our sales coaching process
What's In It For You:
$40k base salary + commission
Sign-on bonus of $1,500 (based on successfully completing your first 60 days of employment)
Fast track promotion plan based on performance with pay and commission increase
100% remote work
RoadRunner pays 100% of the employee's medical, dental and vision premiums and 70% for their dependents
15 days paid time off
2 personal floating days
Paid holidays
401K with a generous match and complimentary planning advice
About You:
Bachelor's degree OR Associate's degree + 2 years of sales experience in one of the following industries: Retail, Waste Management, Hospitality
You have an internal motivation and drive to succeed in a goal-driven position
You are willing to learn in a fast-paced sales environment
You possess the ability to embrace feedback and hold yourself accountable
You are a constant learner and have a passion for sales
You are a hard worker with a strong sense of urgency
You have stellar communication skills
Top 4 frustrations of an SDR:
No answer, getting hung up on, or sent to voicemail
Hearing "no" dozens of times a day
The prospect doesn't show up to the meeting
We determine that we can't save the prospect money and/or help them recycle more
Training:
1st week:
Participate in state of the art training that will enable you to qualify, source, and engage in the art of cold calling
Learn to prospect and develop a pipeline of potential leads to drive your sales funnel
Work directly with a full-time sales trainer who will help ensure that you are set-up for success
Start making outbound calls to prospective new business accounts and set meetings to discuss our offerings
5th week:
Work with your Sales Trainer to develop strategy and sales cadences for your accounts
Have weekly coaching sessions to identify areas of opportunity and set expectations
Meet with your AE and other SDRs to grow and evolve as a team
On-going training and development to continue to level up and learn more about our services and the industry
9th week:
Have a developed pipeline that you are actively working to generate consistent revenue
Be capable of overcoming most objections and helping our prospects understand the value we can add to their businesses
Become an integral part of your market's success
Be well on your way to initial promotions and bonuses
You will be successful if:
You want to win and find motivation when facing temporary setbacks
You enjoy being coached because you know no matter where you are in your career you always have room to improve
You have a need to achieve, always finding ways to hit your goals and grow
You know that learning is not a spectator sport
You love connecting with people virtually
You enjoy metrics/KPIs, and you are driven to meet them.
While we are remote, we do require candidates to live within a 200 mile radius of the posting location. RoadRunner values integrity, humility, and a strong work ethic. We are extremely motivated and passionate about what we do, and we hope you will be too. We are excited about this growth stage and hope to meet you soon!
#LI-MK1
#LI-REMOTE
Apply now and see why Business Insider named RoadRunner Recycling the #1 Hottest Enterprise Start-Up in the Country AND is Pittsburgh's "Best Place to Work"!
We thank all candidates for their interest in RoadRunner Recycling, but we cannot respond to everyone personally. Only those selected for an interview will be contacted. We look forward to reviewing your application!
RoadRunner Recycling is an affirmative action and equal opportunity employer and is committed to the full inclusion of all qualified individuals. All qualified applicants will receive consideration for employment without regard to race, color, religion, sex, disability, age, sexual orientation, gender identity, national origin, veteran status, or genetic information. It is the policy of RoadRunner Recycling that qualified individuals with disabilities are not discriminated against because of their disabilities regarding job application procedures, hiring, and other terms and conditions of employment. It is further the policy of RoadRunner Recycling to provide reasonable accommodations to qualified individuals with disabilities in all aspects of the employment process. RoadRunner Recycling is prepared to modify or adjust the job application process or the job or work environment to make reasonable accommodations to the known physical or mental limitations of the applicant or employee to enable the applicant or employee to be considered for the position he or she desires, to perform the essential functions of the position in question, or to enjoy equal benefits and privileges of employment as are enjoyed by other similarly situated employees without disabilities, unless the accommodation will impose an undue hardship.