Sales Associate (Entry Level - Tech Sales)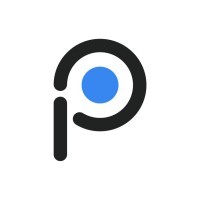 Partnerize
Sales & Business Development
Remote · London, UK
Posted on Monday, November 20, 2023
Who We Are:
The partnership channel offers scale and automation on a pay-for-performance model that delivers the operating leverage necessary for brand survival. Partnerize empowers marketers with technology built to discover, engage, and convert audiences, at scale, all while maintaining brand safety and control.
Why Join Us?
Our commitment to growing partnerships doesn't end with our clients. Our employees are carefully selected to be a part of our company because they emulate a carefully crafted and practiced set of core values that define us and our business. Joining Partnerize means joining a company that sincerely values your talent, expertise, and passion. We strive each day to hire and retain only the best. Doing so affords us the opportunity to be the best in the business, to exceed our clients' expectations, to innovate, to teach—and most importantly—to earn and maintain our clients' loyalty.
**1-2 days per week at the London office for training**
About BrandVerity:
BrandVerity is a leading provider of brand protection and monitoring solutions and is now operating within Partnerize entity since a 2020 acquisition. Our innovative technology helps companies detect and combat online brand abuse, fraud, and trademark infringement. With our comprehensive suite of tools, we empower businesses to protect their brand reputation and ensure a trustworthy online environment for their customers.
Job Summary:
As a Sales Associate at BrandVerity, you will play a crucial role in driving the company's sales growth by identifying and qualifying potential leads. You will be responsible for researching and prospecting new clients, initiating contact, and nurturing relationships to create a pipeline of qualified opportunities for the sales team. This is an exciting opportunity to join a dynamic and growing company in the brand protection and marketing industry.
**1-2 days per week at the London office for training**
Responsibilities:
Conduct research to identify potential clients and target markets.

Utilize various lead generation strategies, including cold calling, email campaigns, social media outreach, and networking, to generate new business opportunities.

Engage with prospects to understand their needs, educate them about BrandVerity's solutions, and qualify their interest and fit for our products.

Schedule and coordinate meetings or product demos for the sales team.

Maintain accurate and up-to-date records of all prospecting activities and customer interactions in the CRM system.

Collaborate with the sales and marketing teams to develop effective lead generation strategies and optimize the sales process.

Stay up-to-date with industry trends, market developments, and competitor activities to identify new business opportunities.

Continuously enhance product knowledge and sales skills through training and professional development.
Requirements:
Preferred to have previous experience in a sales or business development role, even better if in a technology or SaaS environment.

Proven track record of success in other roles.

Stellar communication and interpersonal skills, with the ability to build rapport and establish trust with prospects.

Self-motivated and goal-oriented with a proactive and tenacious approach to lead generation.

Ability to work independently and as part of a team

Preferred to have familiarity with CRM software (e.g., Salesforce) and proficiency in using sales tools and technologies.

Strong organizational and time management skills to prioritize and manage multiple tasks and prospects effectively.
If you are a highly motivated and results-driven individual with a passion for sales and technology, and if you thrive in a fast-paced and challenging environment, we would love to hear from you. Join BrandVerity and be part of a team dedicated to protecting brands and promoting integrity in the digital space.
UK Benefits & Perks
25 days holiday in addition to bank holidays
Enhanced parental leave (Partnerize Parents) 6 months full pay, 6 months half pay and 5 extra 'Partnerize Parental Days' each year
Regular company events and activities
Enhanced pension contributions
Cycle to Work scheme
Eye Care Vouchers
Private Medical Insurance
Life Assurance
Enhanced Wellness Program including access to EAP, Wellness Coaching & Wellness Fridays program
Our Commitment to Diversity & Inclusion
We are committed to attracting, developing, and advancing our outstanding team members, regardless of race, ethnic identity, sexual orientation, religion, age, gender, gender identity, physical abilities, or any other dimension of diversity. We strive to foster an environment where people can be their authentic selves, raise concerns and innovate, all without fear; where they are treated fairly and respectfully, have equal access to opportunities and resources and can contribute fully to the organization's success. Every individual in our business is expected to live this commitment without exception.
Privacy and data protection. The data collected as part of this application will be used for the recruitment process and any subsequent employment. You can find further information in Partnerize privacy policy here: https://partnerize.com/privacy-policy/
Notice to Recruiters and Staffing Agencies: To protect the interests of all parties, Partnerize will not accept unsolicited resumes from any source other than directly from a candidate or an approved vendor that has a written and signed agreement in place with Partnerize. Please do not contact or forward resumes to our company employees or locations. Any unsolicited resumes will be considered Partnerize property. Partnerize is not responsible for any charges or fees related to unsolicited resumes.