Application Support Engineer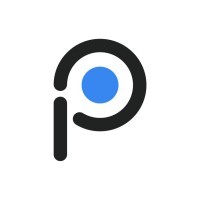 Partnerize
Software Engineering, Customer Service
Newcastle upon Tyne, UK · Remote
Posted on Saturday, October 28, 2023
Who We Are:
The partnership channel offers scale and automation on a pay-for-performance model that delivers the operating leverage necessary for brand survival. Partnerize empowers marketers with technology built to discover, engage, and convert audiences, at scale, all while maintaining brand safety and control.
Why Join Us?
Our commitment to growing partnerships doesn't end with our clients. Our employees are carefully selected to be a part of our company because they emulate a carefully crafted and practiced set of core values that define us and our business. Joining Partnerize means joining a company that sincerely values your talent, expertise, and passion. We strive each day to hire and retain only the best. Doing so affords us the opportunity to be the best in the business, to exceed our clients' expectations, to innovate, to teach—and most importantly—to earn and maintain our clients' loyalty.
Job Overview
We are at a pivotal point in our tech progression. We're looking to grow the technical estate, replace existing systems with new and scale and develop the platform. It's an exciting time to join the team in this captivating period.
We've an opportunity for someone with a natural ability in customer support, a genuine interest in technology and software to join our Technical Operations team. You will be our first point of contact providing support and advice to our internal users for desktop, application and platform services. Ensuring that incidents and requests are triaged, diagnosed and resolved as quickly as possible.
As an Application Support Engineer, you are responsible for ensuring that our immediate tech teams are always fully equipped to deal with incoming Technical Operations (Tech-Ops) Tickets. This will be in relation to all aspects of security, infrastructure, applications and IT services.
Our Application Support Engineers work with minimum supervision and sometimes to short deadlines. They are great communicators, pride themselves on continuous learning, are flexible and enjoy being part of an environment that is maintained using standard operating procedures, detailed documentation and team training.
As a member of the Application Support team you report to the Technical Support Manager, where working as part of the wider Tech-Ops resolver group you provide optimal service to our employees and customers. Always ensure that escalated tickets and incidents have a summary of events that outline reasons for reassignment, have sufficient documentation to support escalation and give the right balance of technical and non-technical information. This means that we're always on hand to give progress updates that can be clearly communicated back to our customers.
We're looking for a mix of technical generalists, specialists, candidates that are new to IT or very experienced. For us, it's more about the person and the character than the role. We need people that will get excited about taking us to the next stage of our evolution helping us with their specific skills and experience but learning new ones along the way.
As an Application Engineer at Partnerize, You Will:
Provide 1st and 2nd Line Support to the company's internal and external customers.
Work closely with the solutions engineering team
Keep ahead of software releases and new features
Identify and escalate potential risks and blockers
Translate customer requirements into software configuration
Participate in code releases and git-based branch control
Collaborate with the SRE and Dev teams
Essential Knowledge, Skills and Experience
Experience of databases (MySQL, PostgreSQL, Redis)
Understanding of scripting languages (Python, Bash, PHP)
Understanding development practices
Excellent communication skills
Comfortable in data handling (JSON, XML, Yaml)
It would be helpful for the candidate to have Jira and Confluence experience.
An awareness of AWS and other cloud infrastructure services
Knowledge of and experience with the ITIL practices.
Hands on experience with automation technologies (Puppet, Chef, Ansible)
Writing user and tech guides along with standard operating procedures
Experience of technical support, resolving customer issues in a timely manner
Working to deadlines with planning and organisational skills
Desirable Knowledge, Skills and Experience
Experience in a help/service desk support role managing service requests in a ticketing system
Background and interests in development or technology.
Experience of Service Management Tools such as Jira or Zendesk
Excellent written and verbal communication skills
At Partnerize, we recognize it is unrealistic for a candidate to fulfill 100% of the criteria in this job description. We encourage you to apply if you feel you meet the majority requirements above. We know that skills evolve over time, so if you have a keen appetite to learn and evolve alongside us overtime, come join our team!
Benefits & Perks
25 days holiday in addition to bank holidays
Enhanced parental leave (Partnerize Parents) 6 months full pay, 6 months half pay and 5 extra 'Partnerize Parental Days' each year
Regular company events and activities
Enhanced pension contributions
Cycle to Work scheme
Eye Care Vouchers
Private Medical Insurance
Life Assurance
Enhanced Wellness Program including access to EAP, Wellness Coaching & Wellness Fridays program
Our Commitment to Diversity & Inclusion
We are committed to attracting, developing, and advancing our outstanding team members, regardless of race, ethnic identity, sexual orientation, religion, age, gender, gender identity, physical abilities, or any other dimension of diversity. We strive to foster an environment where people can be their authentic selves, raise concerns and innovate, all without fear; where they are treated fairly and respectfully, have equal access to opportunities and resources and can contribute fully to the organization's success. Every individual in our business is expected to live this commitment without exception.
Privacy and data protection. The data collected as part of this application will be used for the recruitment process and any subsequent employment. You can find further information in Partnerize privacy policy here: https://partnerize.com/privacy-policy/
Notice to Recruiters and Staffing Agencies: To protect the interests of all parties, Partnerize will not accept unsolicited resumes from any source other than directly from a candidate or an approved vendor that has a written and signed agreement in place with Partnerize. Please do not contact or forward resumes to our company employees or locations. Any unsolicited resumes will be considered Partnerize property. Partnerize is not responsible for any charges or fees related to unsolicited resumes.