Product Manager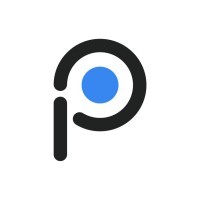 Partnerize
Product
Remote · Orlando, FL, USA
Posted on Thursday, October 26, 2023
Who We Are:
The partnership channel offers scale and automation on a pay-for-performance model that delivers the operating leverage necessary for brand survival. Partnerize empowers marketers with technology built to discover, engage, and convert audiences, at scale, all while maintaining brand safety and control.
Why Join Us?
Our commitment to growing partnerships doesn't end with our clients. Our employees are carefully selected to be a part of our company because they emulate a carefully crafted and practiced set of core values that define us and our business. Joining Partnerize means joining a company that sincerely values your talent, expertise, and passion. We strive each day to hire and retain only the best. Doing so affords us the opportunity to be the best in the business, to exceed our clients' expectations, to innovate, to teach—and most importantly—to earn and maintain our clients' loyalty.
BrandVerity is a leading provider of brand protection and monitoring solutions and is now operating within Partnerize entity since a 2020 acquisition. Our innovative technology helps companies detect and combat online brand abuse, fraud, and trademark infringement. With our comprehensive suite of tools, we empower businesses to protect their brand reputation and ensure a trustworthy online environment for their customers.
As a Product Manager at Partnerize, you play a key role in the end-to-end delivery of products and projects in line with our company and product vision. This role will be assigned to the BrandVerity platform and will own end to end execution of the product vison on the platform.
The Product Manager position is a critical part of our Product Development team responsible for establishing the product roadmap and prioritizing features to meet the company's goals and objectives. You will be an essential member of a fast-pace Agile team working with some of the most highly skilled Software Engineers and Product Managers in the business, creating high quality software for our customers.
The ideal candidate must possess strong analytical and collaboration skills and work well in a cross-functional team environment. Excellent communication skills are required, as the candidate will work with multiple teams across multiple departments. The preferred candidate is driven to learn and excel at all tasks assigned.
Focus of Role:
Act as a subject matter expert for a Partnerize product across the Partnerize organization and with our customers
Help drive execution of projects and products to the highest standards of quality and timeliness
Key Responsibilities:
Execution
Act as a hands-on product manager for one or more products and work with the program managers to ensure on time delivery.
Work with Engineering, Sales, Marketing, Product, Business Stakeholders and product users to understand pain points and potential solutions
Write high quality user stories with clearly defined Acceptance criteria
Plan and prioritize the backlog for the development team
Ensure all your projects have at least 2 sprints of well-defined and sized user stories at all times.
Manage the development of products from conception to delivery and ultimately bug fixes and maintenance
Work in partnership with the program managers to drive the successful execution of a project or products on the platform.
Define metrics that inform the success of each product or project
Ensure any UX designs are ready and validated in time for development to start, and work collaboratively with the product design team to ensure each design meets user need.
Integrate usability studies, research and market analysis into product requirements to enhance user satisfaction
Take ownership of communicating the status of each project against the desired delivery dates
Provide recommendations to Management on roadmap for area of ownership
Understand the competitor landscape and industry trends for area of ownership and use this insight to inform product roadmap.
Conduct User interviews to gain product feedback and share product roadmap
Go-to-Market
Support the go-to-market strategies for your products
Measure adoption and success of your products with internal and client users
Work with Product Marketing to ensure all releases are communicated to our clients, and that our clients are trained.
Experience
2+ years of product management experience
Bachelor's Degree Or Equivalent Combination of Education & Industry Experience
Outstanding ability to communicate with large numbers of internal and external stakeholders
Awareness of and interest in the Affiliate Marketing Space
Experience working with remote teams
Strong ability to empathize and communicate in all mediums and formats in order to best elicit user and partner feedback
Interest in understanding why existing processes, structures and systems work the way they do – a constant desire to ask why and look for improvements
Desire and ability to work autonomously among a team of highly skilled product managers
Excellent organizational, time management skills and Attention to detail
Sharp analytical and problem-solving skills
Creative thinker with a vision
US Benefits & Perks
Flexible Time Off Policy – Take the time you need
Enhanced Parental Leave: 16 weeks for birth parent, 8 weeks for non-birth parent at full pay after one year employment
Robust Company Sponsored Health & Welfare Benefits
401k Plan – 4% employee match
Enhanced Wellness Program including access to EAP, Wellness Coaching & Wellness Fridays program
Our Commitment to Diversity & Inclusion
We are committed to attracting, developing, and advancing our outstanding team members, regardless of race, ethnic identity, sexual orientation, religion, age, gender, gender identity, physical abilities, or any other dimension of diversity. We strive to foster an environment where people can be their authentic selves, raise concerns and innovate, all without fear; where they are treated fairly and respectfully, have equal access to opportunities and resources and can contribute fully to the organization's success. Every individual in our business is expected to live this commitment without exception.
Privacy and data protection. The data collected as part of this application will be used for the recruitment process and any subsequent employment. You can find further information in Partnerize privacy policy here: https://partnerize.com/privacy-policy/
Notice to Recruiters and Staffing Agencies: To protect the interests of all parties, Partnerize will not accept unsolicited resumes from any source other than directly from a candidate or an approved vendor that has a written and signed agreement in place with Partnerize. Please do not contact or forward resumes to our company employees or locations. Any unsolicited resumes will be considered Partnerize property. Partnerize is not responsible for any charges or fees related to unsolicited resumes.