People Operations Lead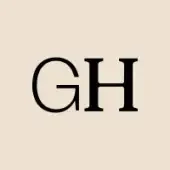 Get Harley
People & HR, Operations
London, UK
Posted on Thursday, November 2, 2023
About GetHarley
GetHarley empowers people to look, feel and be their best selves — at every age. We are the first platform to combine technology with the human instinct and experience of a clinician to deliver a deeply personalized and effective experience. Our company is transforming the skincare and healthy ageing experience as we know it.
Launched in May 2019, we are backed by top-tier venture capitalist firms, raising $52 million in our funding to date. Currently, at ~70 employees and growing, we are an award-winning, fast-paced business, growing triple-digits year over year with no market competition. Today, we empower over 1000 clinicians to increase their skincare product sales and drive patient loyalty via the GetHarley platform and we plan to grow this significantly in the coming year. We are looking for ambitious, dynamic, kind people to help us continue to scale.
Your Team
Our People Team is passionate about creating an honest, authentic and high-performing culture within GetHarley. Currently a team of 5, we focus on Talent and People Operations, hiring ambitious GoGetters into the business and ensuring they find meaning and fulfilment in their roles at GetHarley.
The Role
This role is critical for GetHarley's growth agenda. The People Ops lead will be responsible for developing, managing and scaling our people processes, helping our people managers to lead their teams brilliantly and supporting our culture of joyful high performance.
This is a fantastic opportunity to shape People Ops from an early stage.
As the People Ops Lead, you will:
Technology: Select, implement and manage People technology stack to support GetHarley's growth, working closely with the Operations team
Data and analytics: Own people data, ensuring data accuracy and integrity. Collect and analyze People data to make data-driven decisions and measure the impact of People initiatives
Employee Relations: Build the capability and confidence of our people managers to manage people issues in their teams, managing directly the more challenging ER cases
Payroll: Be responsible for payroll, ensuring accurate and timely processing of payroll for all our GoGetters
Reward: Collaborate with CEO and VP, People to manage reward framework, benefits, and incentives to attract and retain top talent and lead 6 monthly pay review process
Performance management: Develop a performance management process to facilitate joyful high performance
Onboarding: Design, implement and lead a joyful onboarding program for new GoGetters, ensuring a smooth transition into GetHarley's culture and set them up for success in their roles
Policies: Develop and maintain people policies to support our culture of Joyful High Performance and ensure we are legally compliant
Our dream People Operations Lead has
5 or more years experience in People Operations and HR roles with a desire to grow their career at pace
A track record of success within a startup or scale-up and thrives in a fast-paced environment
Successfully implemented a people system, ideally in a start up or scale up
Solid knowledge of employment law
Ability to maintain confidentiality and handle sensitive situations with professionalism and kindness
Proven ability to manage projects alongside challenging competing priorities
An exceptional work ethic and the desire to make a difference
Why choose GetHarley
It's an exciting challenge. No two days are the same! We are an ambitious company who move fast and hustle
You are making a difference. We are empowering our clinicians and supporting our patients skincare goals
Growth opportunities. We take personal development seriously and support your growth ambitions. Take our Senior Account Manager, Ocean for instance - she started out as an intern in 2021 and by 2023, she is now a Senior Account Manager.
What we can offer you
25 days of annual leave + bank holidays
Regular team socials
Discounted skincare products
In-office manicures and facials, regular team workouts at exclusive gyms and studios
Quarterly all-company GetTogether's including a countryside retreat!
A birthday treat delivered to your door
Dog friendly office located in Marylebone
Breakfast provided and snack station at the office to keep you fuelled throughout the day!
Seasonal merch drops
Laptop and mobile phone provided
GetHarley is an equal opportunities employer ensuring that all applicants are treated equally and fairly throughout our recruitment process. We are determined that no applicant experiences discrimination on the basis of sex, race, ethnicity, religion or belief, disability, age, gender identity, ancestry, sexual orientation, veteran status, marriage and civil partnership, pregnancy and maternity, or any other basis prohibited by applicable law.