QA Engineer, India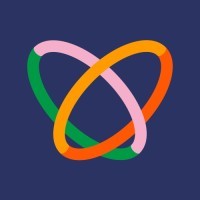 Flutterwave
Quality Assurance
Posted on Saturday, September 9, 2023
Flutterwave was founded on the principle that every African must be able to participate and thrive in the global economy. To achieve this objective, we have built a trusted payment infrastructure that allows consumers and businesses (African and International) make and receive payments in a convenient borderless manner.
The Role
The team is looking for a customer-focused, passionate, and committed tester, who will strive for quality and excellence in the company's products as we grow and expand across Africa and beyond. As a Test Engineer, your primary responsibilities will be, bug detection, user satisfaction, design, and execute automated tests in a fast-paced environment while also maintaining the quality of the product and assisting other team members where applicable.
What Your Day-to-Day Activities Will Be:
You should be comfortable working on multiple projects simultaneously and working in a fast-paced environment.

Work closely with business owners and product managers to review requirements, develop detailed test plans, and test scenarios.

Create quality test cases while creating both positive and negative path scenarios.

Execute testing and assist with automated testing where applicable.

When a product does not perform within specifications or user experience, identify, recreate, and log defects while recommending solutions and improvements.

Stay up to date with new testing tools and test strategies, by evaluating, learning, and implementing the tools to the benefit of the products.

Participate in knowledge sharing with other QA team members.

Perform any other duties that may be required.
Required competency and skillset to be a Waver:
Proven work experience in software testing (Preferable in the Fintech space).

Good knowledge of quality assurance terminology and methods.

Good knowledge of any of the following programming languages [Java, (NodeJS) Javascript, React Native (Typescript), Kotlin (Android)

Good knowledge of database testing (performance and/or security testing is a plus)

Good knowledge of any automated testing tools (Postman, Selenium,

Rest assured)

Good, working, knowledge of SQL and scripting.

Experience with test management tools (Jira, and/or Testrail)

Strong oral and written communication skills and the ability to clearly articulate to all project members and stakeholders.

Pays meticulous attention to detail.

Good research skills.

Good time commitment/management skills

Self-motivated and willing to learn.