Account Director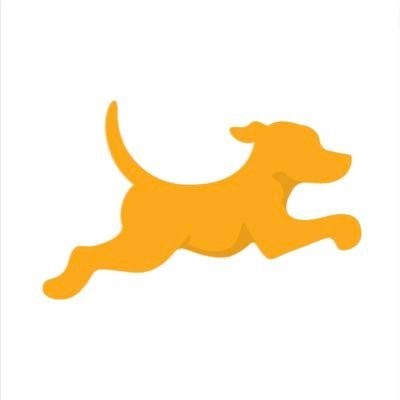 Fetch Rewards
Sales & Business Development
United States
Posted on Thursday, November 9, 2023
What we're building and why we're building it.
There's a reason Fetch is ranked top 10 in Shopping in the App Store. Every day, millions of people earn Fetch Points buying brands they love. From the grocery aisle to the drive-through, Fetch makes saving money fun. We're more than just a build-first tech unicorn. We're a revolutionary shopping platform where brands and consumers come together for a loyalty-driving, points-exploding, money-saving party.
Join a fast-growing, founder-led technology company that's still only in its early innings. Ranked one of America's Best Startup Employers by Forbes two years in a row, Fetch is building a people-first culture rooted in trust and accountability. How do we do it? By empowering employees to think big, challenge ideas, and find new ways to bring the fun to Fetch. So what are you waiting for? Apply to join our rocketship today!
Fetch is an equal employment opportunity employer.
The Role:
The next step in evolving our shopper journey will be hiring an Account Director, General Merchandise on our Sales Team. This person will ideally be based near one of our offices so you have the option to meet your colleagues in person, but we are very open to and frequently hire fully remote candidates. Note that we are a remote flexible workplace with no in-office mandates.
Scope of Responsibilities:
To be a successful Account Director at Fetch, the individual will demonstrate an interest in driving revenue, meeting with existing clients virtually or in person, expanding relationships, and providing value to Fetch's brand partners. This includes but is not limited to the following;
Retain and expand Fetch partners.
Develop and maintain strong relationships with existing clients, particularly sales and marketing leaders and C-suite executives. We're not a product or a vendor, we're a partner.

More than 50% of your role will be client-facing, ensuring that deliverables (including offers, communications, and analytics) meet partners' needs and requests.
Lead quarterly business reviews and other key partner touchpoints in a manner that continuously improves the relationship between Fetch and brand partners.
Ensure partners have regular access to data and reporting to optimize Fetch's share of partner budget and increase partner spending in a valuable way, driving value for our brand partners, which ultimately reduces churn.
Flex your influence skills; you'll engage partners with the value Fetch brings, strategy, and vision.
Maintain a thorough, up-to-date familiarity and understanding with Fetch's products and strategies that impact partner relationships; this includes clubs, marketing and communications, and more creative bespoke offerings reflective of the partner's desires.

Maintain cross-functional collaboration and communications within and outside of Revenue Generation, including marketing, tech, product, and design.

Promote teamwork and communication on our Sales team; we're all owners of Fetch, so a win for one is a win for all.
In tandem with your Industry Lead (Supervisor), work closely with your industry pod, along with XFN stakeholders on implementation and ATSO, to ensure Special Offers are likely to achieve partner objectives.
Leverage data from internal partners to show our partners the value behind additional offer opportunities.
Partner with our internal B2B marketing team on client communications highlighting Fetch's value and solutions.
Demonstrate a solid and developing understanding of marketing budget and allocation for key accounts.
Compensation:
At Fetch, we offer competitive compensation packages to the exceptional folks we hire. The base salary range for this position is $130,000-$140,000 (this does not include commission or sales plan incentive funds, which our Sales employees are eligible for). We also offer all employees equity in Fetch, so that everyone can benefit from Fetch's growth.
Skills and experience we believe you will need for this position:
A successful track record of exceeding quotas and driving renewal/upsell revenue for organizations.
4-10 years of sales-driven account management experience partnering with marketing contacts in the General Merchandise industry, particularly at the enterprise or mid-market level.
Prior work experience involving B2B sales account management within Ad Sales, Tech, Digital Media, Consumer Insights, consulting, or other relevant industries.
Knowledge of consumer insights and marketing terminology.
Experience consolidating complex data into data-informed stories for partners and colleagues; Utilize tools such as PowerPoint and Google Slides.
Experience with advanced Excel. Managing and synthesizing large data sets managing advanced functions such as filters, formulas, pivot tables, etc.
Possess strong negotiation skills and agility in objection handling, rejection, and managing ambiguity.
Experience with Salesforce functions and dashboards
Exceptional written email communication skills to manage and operationalize large-scale projects across multiple teams and stakeholders.
Able to travel when necessary for sales meetings, client presentations, etc.
Comfortable with autonomy, resourcefulness, and flexibility in a fast-paced environment.
At Fetch, we'll give you the tools to feel healthy, happy and secure through
Stock Options for everyone
401k Match: Dollar-for-dollar match up to 4%.
Benefits for humans and pets: We offer comprehensive medical, dental and vision plans for everyone including your pets.
Continuing Education: Fetch provides $10,000 per year in education reimbursement.
Employee Resource Groups: Take part in employee-led groups that are centered around fostering a diverse and inclusive workplace through events, dialogue and advocacy. The ERGs participate in our Inclusion Council with members of executive leadership.
Paid Time Off: On top of our flexible PTO, Fetch observes 9 paid holidays, including Juneteenth and Indigenous People's Day, as well as our year-end week-long break.
Robust Leave Policies: 18 weeks of paid parental leave for primary caregivers, 12 weeks for secondary caregivers, and a flexible return to work schedule.