Senior Manager of Email Marketing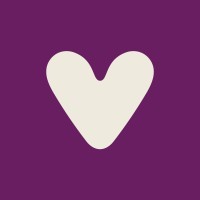 Carewell
Marketing & Communications
Remote
Posted on Saturday, November 11, 2023
Are you a data-driven problem solver who is passionate about making a difference in the lives of others while contributing to a successful business? Join Carewell and be a part of a team that creates impactful solutions for caregivers and their unique challenges. We're looking for hardworking individuals committed to raising the bar and striving for impact, scalability, and simplicity. Build your career with Carewell, a category-defining business dedicated to making caregiving easier.
The importance of hiring a Senior Manager of Email Marketing
As the Senior Manager of Email Marketing, you will be directly responsible for the day-to-day execution of our email campaigns. In this role you will be responsible for developing a lifecycle strategy for email and SMS by creating flows and segmentation that deliver an optimal customer journey. You will use email and SMS to deliver relevant content to our customers, build awareness of our Autoship program, and drive customer retention.
What you'll do:
Drive revenue and customer engagement by designing, building and optimizing customer journeys based on user attributes and behavior
Collaborate with the creative team to create email and SMS content that deliver relevant messages to customers at every stage of the customer journey
Evaluate the Autoship flow regularly; use customer insights to develop new opportunity segments
Create and maintain an email calendar focused on revenue generation while supporting community initiatives
Create and communicate weekly, monthly, and quarterly reporting; identify growth opportunities and make adjustments to low performing campaigns
Structure A/B and/or multivariate tests to optimize campaigns
Proactively manage and monitor email deliverability and successful campaign deployment (correct file size, send speed, inbox placement)
Execute data email hygiene strategies, such as ECOA, email append and cleansed backfill
Manage the day-to-day relationship with 3rd party Email & SMS vendors including Klavio, Attentive, and our agency
KPIs:
Revenue
Autoship conversion
Retention (upsell / repurchase behavior)
What you'll need:
6+ years of creating and managing email campaigns; and developing automated flows with notable results
Demonstrated experience with Klaviyo email marketing platform
Strong segmentation and automation experience with email products, CRM tools and systems
Deep understanding of e-commerce
Willingness to identify issues and find solutions in a start-up environment
What we offer:
Competitive compensation
Health, dental, vision, life, and short-term disability insurance
401(k)
100% remote
Generous vacation time and federal holidays off
Employee discount
About Carewell
Carewell is a category-defining business that is dedicated to providing the most trusted and reputable retail source for caregiving products. Our vast selection of expert-vetted products includes incontinence supplies, wound care, nutrition, mobility aids, and more, all available at the best prices with fast, reliable shipping. We are proud to have been recognized as one of the fastest-growing companies in the US, ranked on the Inc. 5000, and named one of the most customer-centric companies in the world by Forbes in 2022. At Carewell, we understand the importance of caregiving, and we strive to provide the highest quality products to help caregivers provide the best care possible for their loved ones.
As the number of older adults in the US grows, the need for caregiving solutions will only increase. By joining Carewell, you will have the opportunity to work in a space that is constantly evolving, with new challenges and opportunities for growth. We are committed to being architects of our own success, always striving to improve our teams, partnerships, and solutions to ensure impact, scalability, and simplicity. As a member of our team, you will have the opportunity to collaborate with like-minded individuals, using customer insights, data, research, and feedback to make decisions and create the most effective solutions. If you are ready to join a team of dedicated individuals who are committed to making a difference in the world, Carewell is the place for you.
Learn more about us in the Carewell Newsroom.
Carewell's mission is centered around creating a better world for care. We believe having diverse and inclusive teams is an integral part of carrying out that mission. Our increasingly diverse world is faced with complex care challenges that can best be solved through a diverse and inclusive workforce, community of partners, and stakeholders. Carewell is committed to equal opportunity, and we welcome and encourage all walks of life to come learn, grow, collaborate, and create a better world for care with us.