Director of Data Engineering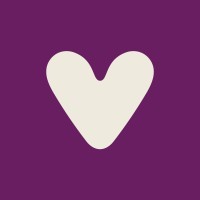 Carewell
Data Science
Remote
Posted on Saturday, November 11, 2023
Are you a data-driven problem solver who is passionate about making a difference in the lives of others while contributing to a successful business? Join Carewell and be a part of a team that creates impactful solutions for caregivers and their unique challenges. We're looking for hardworking individuals committed to raising the bar and striving for impact, scalability, and simplicity. Build your career with Carewell, a category-defining business dedicated to making caregiving easier.
The importance of hiring a Director of Data Engineering
We are seeking a visionary Director of Data Engineering, reporting to the CTO, to spearhead the development and optimization of our data infrastructure. This strategic role entails overseeing the design of data architecture, safeguarding data quality, and managing data platforms with a strong focus on event-based architectures and pipelines, including pub-sub systems and event-driven microservices. The candidate should demonstrate a rich background in ETL processes, programming with Python, expertise in SQL, experience with Redis, NoSQL databases, PostgreSQL, and analytics platforms. This leadership position requires an expert in software development, agile frameworks, project management, software architecture, cloud-native development, and best practices in Data-Ops and Dev-Ops.
What you'll do:
Architect and lead the development of complex data ecosystems, ensuring seamless data flow and integration across event-based architectures and microservices.
Design and implement robust event-driven pipelines utilizing pub-sub mechanisms to facilitate real-time data processing and distribution.
Ensure high data quality and implement processes for data accuracy, validity, reliability, timeliness, relevance, and completeness.
Build, scale, and maintain ETL processes to support efficient data extraction, transformation, and loading across various sources and destinations.
Lead the selection and management of a variety of data storage solutions, including Redis, NoSQL databases (e.g., MongoDB, Cassandra), S3/Buckets, and PostgreSQL.
Develop strategies for integrating analytics platforms with existing and new data structures to support business intelligence and analytics initiatives.
Champion agile methodologies and project management to ensure timely delivery of data solutions.
Advocate for data-first development practices across all development teams
Drive the implementation of Data-Ops and Dev-Ops methodologies to enhance collaboration between data professionals and operational teams.
Recruit, mentor, and provide thought leadership to a talented team of data engineers, data analysts, and software developers, fostering an environment of innovation and continuous improvement.
Collaborate with IT, product, and business teams to align data engineering initiatives with enterprise goals and deliver value-driven data solutions.
Keep abreast of emerging technologies and trends in data engineering, event-driven architecture, and related fields.
Establish a culture of continuous learning and improvement, encouraging innovation and keeping the team updated with the latest industry trends.
KPIs:
Data Quality Score
Data Infrastructure Uptime and Reliability
Data Processing Latency
ETL Success Rate
Compliance and Security Standards Adherence
Team Performance and Growth
Analytics and Reporting Capabilities
Stakeholder Satisfaction
Cost Optimization
Data Accessibility and Usability
What you'll need:
Bachelor's or Master's degree in Computer Science, Data Science, Engineering, or a related technical field.
Minimum of 10 years' experience in data engineering with at least 5 years in a leadership role overseeing data operations.
Strong coding skills in Python and SQL, with experience working with Redis, NoSQL databases, and PostgreSQL.
Demonstrated experience with designing and implementing event-based systems, pub-sub models, and event-driven microservices.
Expert knowledge of ETL tools, techniques, and data integration challenges.
Proven track record of managing analytics platforms and integrating them with various data sources.
Deep understanding of the software development lifecycle, agile practices, project management disciplines, and software architecture fundamentals.
Familiarity with cloud-native development and extensive experience with major cloud service providers (AWS, Azure, Google Cloud).
In-depth knowledge of Data-Ops and Dev-Ops practices, including CI/CD pipelines.
Exceptional leadership capabilities, communication skills, and the ability to drive strategic data initiatives across the organization.
What we offer:
Competitive compensation
Health, dental, vision, life, and short-term disability insurance
401(k)
100% remote
Generous PTO and federal holidays off
Employee discount
About Carewell
Carewell is a category-defining business that is dedicated to providing the most trusted and reputable retail source for caregiving products. Our vast selection of expert-vetted products includes incontinence supplies, wound care, nutrition, mobility aids, and more, all available at the best prices with fast, reliable shipping. We are proud to have been recognized as one of the fastest-growing companies in the US, ranked on the Inc. 5000, and named one of the most customer-centric companies in the world by Forbes in 2022. At Carewell, we understand the importance of caregiving, and we strive to provide the highest quality products to help caregivers provide the best care possible for their loved ones.
As the number of older adults in the US grows, the need for caregiving solutions will only increase. By joining Carewell, you will have the opportunity to work in a space that is constantly evolving, with new challenges and opportunities for growth. We are committed to being architects of our own success, always striving to improve our teams, partnerships, and solutions to ensure impact, scalability, and simplicity. As a member of our team, you will have the opportunity to collaborate with like-minded individuals, using customer insights, data, research, and feedback to make decisions and create the most effective solutions. If you are ready to join a team of dedicated individuals who are committed to making a difference in the world, Carewell is the place for you.
Learn more about us in the Carewell Newsroom.
Carewell's mission is centered around creating a better world for care. We believe having diverse and inclusive teams is an integral part of carrying out that mission. Our increasingly diverse world is faced with complex care challenges that can best be solved through a diverse and inclusive workforce, community of partners, and stakeholders. Carewell is committed to equal opportunity, and we welcome and encourage all walks of life to come learn, grow, collaborate, and create a better world for care with us.