Director of Site Merchandising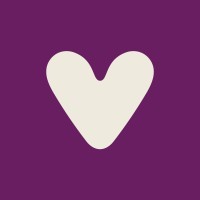 Carewell
Software Engineering, Sales & Business Development
Remote
Posted on Thursday, October 26, 2023
Are you a data-driven problem solver who is passionate about making a difference in the lives of others while contributing to a successful business? Join Carewell and be a part of a team that creates impactful solutions for caregivers and their unique challenges. We're looking for hardworking individuals committed to raising the bar and striving for impact, scalability, and simplicity. Build your career with Carewell, a category-defining business dedicated to making caregiving easier.
The Importance of hiring a Director of Site Merchandising
We're looking for a candidate to be part of the founding team in Site Merchandising that accelerates our growth and improves customer experience.
As the Director of Site Merchandising, you will use your high level of e-commerce merchandising experience to build strategies to increase conversion. You will create processes that span PDP setup and optimization, navigation and search refinement, and recommendation engine optimization, and will ultimately be responsible for the customer experience from item setup all the way to customer reviews post order.
You'll measure your success when your work results in increasing our conversion rate, sales revenue, and customer lifetime value.
What you'll do:
Develop and execute site merchandising strategy, conducting competitive analysis to identify gaps and opportunities
Scale a team and process to create exceptional product detail pages including optimized images, videos, and descriptions
Set visual merchandising guidelines for product content including images, lifestyle photography, videos, review attributes, and more
Design immersive category pages with engaging content to educate and guide customers
Determine attribute priorities and requirements for each product category
Develop and manage promotions strategy for the site including banners, special offers, etc.
Improve site search and navigation to help customers easily find products
Optimize recommendation engines and on-site reviews to influence purchase decisions
Lead item setup team to ensure new products meet merchandising standards
Manage and develop site merchandising specialists and outside vendors
Analyze site performance data to identify issues, discover root causes, and take action
Generate and present regular reports on-site analytics to inform future strategies
Continuously test and optimize pages to improve conversion rates
KPIs:
Conversion - driving sales and lowering customer acquisition cost
Average Order Value - increasing profitability and lifetime value of customers
PDP Quality - maintaining the catalog to a best-in-class standard
Search conversions - Track the percentage of site searches that result in a product conversion. Lower conversion rates suggest findability issues. Goals are based on historical performance.
Zero result searches - Analyze the percentage of searches that return no results. High rates indicate gaps in site search relevance.
Reviews per product - Track the average number of customer reviews per product page. More reviews drive credibility and conversion.
Review quality - Measure attributes such as review length, details, images to evaluate the quality of reviews. Higher quality brings more value to shoppers. Can set goals for % of reviews that are high quality.
Question & Answer engagement - Analyze number of questions asked and answered per product. Robust Q&A demonstrates shopper interest and interaction. Goals reflect category and vertical norms.
What you'll need:
The ideal candidate will have a passion for developing site merchandising strategies and a relentless focus on fulfilling our customer needs through innovative site design and development. We want someone who knows the e-commerce space well and is a collaborative problem solver. Our Director will be a data-driven and consumer-obsessed individual; they can move seamlessly between forward-thinking and tactical implementation.
7+ years ecommerce merchandising experience, including 3+ years in a management role
Expert in site optimization best practices and emerging trends
Strong visual merchandising sensibility
Data-driven approach with ability to analyze reports and derive insights
Strong leadership, project management, and communication skills
Proficient in SQL, Excel, site analytics tools
Bachelor's degree in marketing, business, or related field
Bonus points for having:
Worked at a hyper-growth startup and/or fast-paced environment with equally talented and driven contributors
MBA
What we offer:
The opportunity to be a founding team member of a fast-growing startup
The ability to work 100% remotely
Competitive compensation
Health, dental, and vision insurance
401(k)
Generous vacation time and federal holidays off
Employee discount
About Carewell
Carewell is a category-defining business that is dedicated to providing the most trusted and reputable retail source for caregiving products. Our vast selection of expert-vetted products includes incontinence supplies, wound care, nutrition, mobility aids, and more, all available at the best prices with fast, reliable shipping. We are proud to have been recognized as one of the fastest-growing companies in the US, ranked on the Inc. 5000, and named one of the most customer-centric companies in the world by Forbes in 2022. At Carewell, we understand the importance of caregiving, and we strive to provide the highest quality products to help caregivers provide the best care possible for their loved ones.
As the number of older adults in the US grows, the need for caregiving solutions will only increase. By joining Carewell, you will have the opportunity to work in a space that is constantly evolving, with new challenges and opportunities for growth. We are committed to being architects of our own success, always striving to improve our teams, partnerships, and solutions to ensure impact, scalability, and simplicity. As a member of our team, you will have the opportunity to collaborate with like-minded individuals, using customer insights, data, research, and feedback to make decisions and create the most effective solutions. If you are ready to join a team of dedicated individuals who are committed to making a difference in the world, Carewell is the place for you.
Learn more about us in the Carewell Newsroom.
Carewell's mission is centered around creating a better world for care. We believe having diverse and inclusive teams is an integral part of carrying out that mission. Our increasingly diverse world is faced with complex care challenges that can best be solved through a diverse and inclusive workforce, community of partners, and stakeholders. Carewell is committed to equal opportunity, and we welcome and encourage all walks of life to come learn, grow, collaborate, and create a better world for care with us.