Director of Supply Chain and Logistics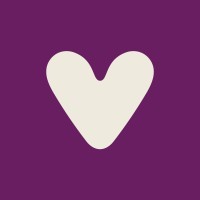 Carewell
Operations
Remote
Posted on Wednesday, September 13, 2023
Are you a data-driven problem solver who is passionate about making a difference in the lives of others while contributing to a successful business? Join Carewell and be a part of a team that creates impactful solutions for caregivers and their unique challenges. We're looking for hardworking individuals committed to raising the bar and striving for impact, scalability, and simplicity. Build your career with Carewell, a category-defining business dedicated to making caregiving easier.
🌟 The Importance of hiring a Director of Supply Chain & Logistics
We're looking for a candidate to be part of the founding team in Supply Chain that accelerates our growth and improves customer experience.
As the Director of Supply Chain & Logistics, you will use your high level of supply chain management, inventory control, and planning/allocation experience to improve our delivery speeds and operations processes. You will nurture and develop tasks that span logistics, planning, operations and supply chain functions, and will ultimately be responsible for purchasing and managing inventory, expanding our distribution network, growing partner relationships and delivering on our fast shipping promise.
You will be a key driver that will help us achieve aggressive growth goals while remaining loyal to our top company value: Putting people first. You will use your natural project management skills that enable you to be both autonomous and cross-functionally collaborative across multiple departments.
You'll measure your success when your work results in increasing our inventory turnover, lowering out of stocks and improving delivery and shipping times.
What you'll do:
Vet, build, and manage relationships with key distributors by developing long-term, mutually-beneficial inventory strategies
Optimize inventory levels and minimize out of stocks to improve customer satisfaction and overall demand
Expand our distribution network and optimize efficiency in the warehouses
Improve shipping times by accurately forecasting inventory needs, minimizing instances of backorders, and partnering with distribution teams to expedite processing and carriers
Build a customer-first return and reship process to maximize customer experience
Partner with order management system to ensure accuracy of tracking and order management data, and optimal integration with financial systems
Build, manage and scale a team of direct reports (e.g. operations specialists, supply chain analysts) and outside partners who can develop and execute innovative operations solutions
Use various analytic tools and platforms for internal analysis and critical decision making
Generate daily, weekly, and monthly performance reports to identify issues and discover root causes
Present weekly insights and actions to leadership to optimize near and long-term performance
KPIs:
Inventory Turnover - optimizing inventory ownership to control spend and improve cash flow, while maximizing sales
Inventory Out of Stocks - reducing supply constraints through accurate forecasting and planning
Shipping Times - managing distribution network to deliver on our fast shipping promise
Returns and Reships Reductions - Building a customer-centric process to eliminate hassle and improve experience.
What you'll need:
The ideal candidate will have a passion for developing operations strategies and a relentless focus on fulfilling our customer needs through supply chain and inventory management. We want someone that knows the e-commerce space well, and is an innovative, collaborative problem solver. Our Director will be a data driven and consumer obsessed individual; they can move seamlessly between forward thinking and tactical implementation.
Minimum 10 years of supply chain or operations experience in e-commerce
A keen analytical approach to meeting financial targets
Detail-oriented and passionate about data
Excellent qualitative and quantitative skills
Obsessed with Excel/Google Sheets and Google Analytics or similar
Highly reliable, organized, and results-driven
Able to prioritize and handle competing priorities
An innate sense of empathy, gratitude, and humility
Flexible, adaptable, and collaborative
Bachelor's degree required
Bonus points for having:
Worked at a hyper-growth startup and/or fast-paced environments with equally talented and driven contributors
MBA
What we offer:
The opportunity to be a founding team member of a fast-growing startup
The ability to work 100% remotely
Competitive compensation
Health, dental, and vision insurance
401(k)
Generous vacation time and federal holidays off
Employee discount
About Carewell
Carewell is a category-defining business that is dedicated to providing the most trusted and reputable retail source for caregiving products. Our vast selection of expert-vetted products includes incontinence supplies, wound care, nutrition, mobility aids, and more, all available at the best prices with fast, reliable shipping. We are proud to have been recognized as one of the fastest-growing companies in the US, ranked on the Inc. 5000, and named one of the most customer-centric companies in the world by Forbes in 2022. At Carewell, we understand the importance of caregiving, and we strive to provide the highest quality products to help caregivers provide the best care possible for their loved ones.
As the number of older adults in the US grows, the need for caregiving solutions will only increase. By joining Carewell, you will have the opportunity to work in a space that is constantly evolving, with new challenges and opportunities for growth. We are committed to being architects of our own success, always striving to improve our teams, partnerships, and solutions to ensure impact, scalability, and simplicity. As a member of our team, you will have the opportunity to collaborate with like-minded individuals, using customer insights, data, research, and feedback to make decisions and create the most effective solutions. If you are ready to join a team of dedicated individuals who are committed to making a difference in the world, Carewell is the place for you.
Learn more about us in the Carewell Newsroom.
Carewell's mission is centered around creating a better world for care. We believe having diverse and inclusive teams is an integral part of carrying out that mission. Our increasingly diverse world is faced with complex care challenges that can best be solved through a diverse and inclusive workforce, community of partners, and stakeholders. Carewell is committed to equal opportunity, and we welcome and encourage all walks of life to come learn, grow, collaborate, and create a better world for care with us.