Customer Care Associate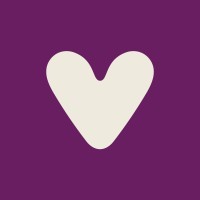 Carewell
Customer Service
Remote
Posted on Friday, January 20, 2023
Are you a data-driven problem solver who is passionate about making a difference in the lives of others while contributing to a successful business? Join Carewell and be a part of a team that creates impactful solutions for caregivers and their unique challenges. We're looking for hardworking individuals committed to raising the bar and striving for impact, scalability, and simplicity. Build your career with Carewell, a category-defining business dedicated to making caregiving easier.
The importance of hiring a Customer Care Associate
As a Customer Care Associate, you will be responsible for providing top tier service in order to help and support family caregivers, while remaining loyal to our top company value: Putting people first. You will use your strong service aptitude, attention to detail, and problem solving ability to be a caregiver advocate. You will spend the bulk of your work day on the phone with customers taking care of their needs and supporting them through their journey as a caregiver.
What you'll do:
Help, support and care for our customers through quality conversations and customer service experiences
Answer phones and assist customers with order placement, reorders, product questions and guidance, returns, and website navigation
Ensure every customer feels valued and supported
Build customer relationships based on trust, kindness, and reliability
Recommend products that best serve our customers' interests
Practice active listening, clarify information, and diffuse tension for upset customers
Participate in ongoing training and learning opportunities
Utilize software, databases, scripts, and tools appropriately
Adhere to all company policies and procedures
Metrics:
Customer Satisfaction (CSAT) Average of at least 4.5
Answer Rate of 90% or more
Average Handle Time (AHT) of 6.2 minutes or less
Autoship Conversion of 14% or higher
What you'll need:
1-2 years experience in customer care or service-related industry directly taking care of customers
Proven history of strong service attitude (volunteer experience, passion projects, etc)
Exceptional service skills including active listening, written/verbal communication skills, and a professional phone voice
Proficiency with computer skills and strong typing skills
Reliable access to a private, secure, quiet workspace
Reliable high-speed internet access with minimum download speed of 10 Mbps per person connected to the wireless internet
Must be authorized to work in Canada
Ability to complete two weeks of training: Monday-Friday 9am-6pm EST beginning early December
The ideal candidate will have a passion for helping others. We want our Customer Care Associates to be caregiver advocates, empathetic, and solution oriented. The ideal candidate is comfortable asking sensitive questions and defusing challenging situations, makes an effort to communicate from a place of empathy and kindness, and promotes happiness and positivity in every aspect of their life. You give and receive feedback often with an open mind, see problems as opportunities to learn and grow, and look for opportunities to enhance processes with the end goal of improving the customer experience. You enjoy working collaboratively with teammates, and you are resourceful while working independently.
Bonus points:
Fluent in Spanish
Experience working in healthcare (CNA, PCW, Nurse, etc.)
Experience working in a high volume contact center environment
Mandatory 2-week training:
Monday-Friday
9am-6pm EST
Start date TBD, early December
Available shift options after training:
Monday-Friday 2pm-11pm EST
Saturday-Wednesday 2pm-11pm EST
What we offer:
Compensation starting at CAD $17 per hour
The ability to work 100% remotely
Vacation
Holidays
$500 sign on bonus for fluent Spanish speaking employees (bonus is advanced after 6 months of employment)
$250 sign on bonus for holding an expired CNA license or $500 bonus opportunity for holding an active CNA license (bonus is advanced after 6 months of employment)
About Carewell
Carewell is a category-defining business that is dedicated to providing the most trusted and reputable retail source for caregiving products. Our vast selection of expert-vetted products includes incontinence supplies, wound care, nutrition, mobility aids, and more, all available at the best prices with fast, reliable shipping. We are proud to have been recognized as one of the fastest-growing companies in the US, ranked on the Inc. 5000, and named one of the most customer-centric companies in the world by Forbes in 2022. At Carewell, we understand the importance of caregiving, and we strive to provide the highest quality products to help caregivers provide the best care possible for their loved ones.
As the number of older adults in the US grows, the need for caregiving solutions will only increase. By joining Carewell, you will have the opportunity to work in a space that is constantly evolving, with new challenges and opportunities for growth. We are committed to being architects of our own success, always striving to improve our teams, partnerships, and solutions to ensure impact, scalability, and simplicity. As a member of our team, you will have the opportunity to collaborate with like-minded individuals, using customer insights, data, research, and feedback to make decisions and create the most effective solutions. If you are ready to join a team of dedicated individuals who are committed to making a difference in the world, Carewell is the place for you.
Learn more about us in the Carewell Newsroom.
Carewell's mission is centered around creating a better world for care. We believe having diverse and inclusive teams is an integral part of carrying out that mission. Our increasingly diverse world is faced with complex care challenges that can best be solved through a diverse and inclusive workforce, community of partners, and stakeholders. Carewell is committed to equal opportunity, and we welcome and encourage all walks of life to come learn, grow, collaborate, and create a better world for care with us.