Case Manager - RN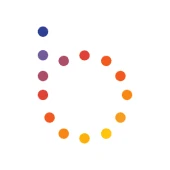 Bright Health
California, USA
Posted on Saturday, September 23, 2023
---
Our mission is to make healthcare right. Together. We are a value-driven healthcare company committed to providing personalized care to aging and underserved populations. We do this by aligning stakeholders across the healthcare ecosystem. Together, we can improve consumer experience, optimize clinical outcomes, and reduce total cost of care.
What drives our mission? The company values we live and breathe every day. We keep it simple: Be Brave. Be Brilliant. Be Accountable. Be Inclusive. Be Collaborative.
If you share our passion for changing healthcare so all people can live healthy, brighter lives – apply to join our team.
---
SCOPE OF ROLE
The role of the Case Manager is to promote quality, cost-effective outcomes for a population by facilitating collaboration and coordination across settings, assessing member needs, planning for care, monitoring the efficacy of interventions, and advocating to ensure members receive services and resources required to meet desired health and social outcomes. The Case Manager is responsible for providing patient-centered care across the care continuum.
ROLE RESPONSIBILITIES
Assessment of the medical, social, and behavioral needs of an assigned population
Care Plan development and prioritization to transition members to optimal levels of health and self-management.
Capacity to coordinate interdisciplinary team meetings as required
Collaboration across providers and healthcare settings to ensure optimal quality outcomes for an assigned population
Provide transition of care interventions as required
Facilitate care coordination, self-management planning, discharge planning, and health education for an assigned population.
Facilitate linkage to appropriate community resources to address social determinants of health
Capacity to adjudicate referrals and apply evidence-based clinical criteria to coordinate member care needs across all care setting
Able to ensure member communication and notices are composed in a manner consistent with regulatory standards.
Adheres to the Policies and Procedures set forth by the Quality Management Committee.
EDUCATION, TRAINING, AND PROFESSIONAL EXPERIENCE
Associate's degree in Nursing, Bachelor's degree preferred
Minimum two (2) years of experience in medical management clinical functions.
Working knowledge of MCG, InterQual, and NCQA standards
LICENSURES AND CERTIFICATIONS
Active and Unrestricted License as a Registered Nurse (RN) in the state of California
Certification in Case Management (CCM) or Managed Care Nursing (CMCN) preferred
WORK ENVIRONMENT
The majority of work responsibilities are performed in an open office setting, carrying out detailed work sitting at a desk/table and working on the computer.
Some travel may be required.
As an Equal Opportunity Employer, we welcome and employ a diverse employee group committed to meeting the needs of Bright Health, our consumers, and the communities we serve. All qualified applicants will receive consideration for employment without regard to race, color, religion, sex, age, national origin, protected veteran status, disability status, sexual orientation, gender identity or expression, marital status, genetic information, or any other characteristic protected by law.