Enrollment Representative (Onsite)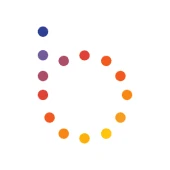 Bright Health
Anaheim, CA, USA
Posted on Thursday, July 13, 2023
---
Our mission is to make healthcare right. Together. We are a value-driven healthcare company committed to providing personalized care to aging and underserved populations. We do this by aligning stakeholders across the healthcare ecosystem. Together, we can improve consumer experience, optimize clinical outcomes, and reduce total cost of care.
What drives our mission? The company values we live and breathe every day. We keep it simple: Be Brave. Be Brilliant. Be Accountable. Be Inclusive. Be Collaborative.
If you share our passion for changing healthcare so all people can live healthy, brighter lives – apply to join our team.
---
Our Enrollment Representatives facilitate the processing, coordination, and handling of all Medicare enrollment and disenrollment functions in a timely and accurate manner with internal departments and CMS; provide general assistance to Member Services Department
This position is onsite at our Anaheim office. M-F 7am-4pm, some OT required.
ROLE RESPONSIBILITIES
Handle and process all member enrollment, disenrollment, and cancellation requests; Duties include but not limited to:

PDF all incoming applications and disenrollments from email Inbox fax or electronic enrollment via enrollment site, or OEC (mailed in (scan), emailed in)
Verify and print beneficiary eligibility evidence for Part A/B, Medi-cal and Wipro (infocrossing)
Date stamp, sort and combine application with eligibility into PDF packets. (Manage each application with its down individual folders for back up)

Screen all incoming application and follow up with broker for all discrepancies / missing information to ensure application is complete.
Key application into Enrollment system for tracking and confirmation purposes
Process enrollment applications: Data entry of prospective member into enrollment system for completed enrollments that have been evaluated with an assigned election type/code.
Generate submission report and upload enrollment application to member profile on a daily basis
Print auto-generated notices (OEV, DIS, REJ, CAN, RFI etc.). Upload, call log and mail out.
Verification of member with Medi-Cal eligibility through online verification for DSNP/CSNP monthly process
Notify Broker Relations Department when questionable or non-compliant pattern is identified with specific brokers.
Outbound calls to members for research or obtaining additional information
Participating in Team chats, emails and meetings related to Department operations
Conduct any necessary research on questionable applications by working with supervisory staff.
Coordinate with Marketing Department to properly track the mailing of ID cards, and all other applicable letter/notices to members after enrollment completion
May receive transferred calls from Member Services Department and/or other departments. Inform Supervisor / Manager of issues encountered and provide resolution in a timely manner
Assist in translation and proofreading upon request from upper management and the marketing department.
Follow defined work schedule. Be ready to handle outbound customer calls and assignments in a professional manner; must follow company and department guidelines for all time off/vacation/overtime requests, especially during enrollment season; Work on assigned/required weekends and after hours during open enrollment season.
EDUCATION, TRAINING, AND PROFESSIONAL EXPERIENCE
High School diploma or GED required.
One (1) to three (3) years of health plan or clerical experience required.
Previous knowledge and/or experience working with Managed Care, and/or Medicare Advantage required.
Bilingual in Spanish preferred
Previous experience in customer service
PROFESSIONAL COMPETENCIES
Strong communication skills, both verbal and written (bilingual is a plus, but not required)
Must be detailed oriented and present critical analytical thinking skills
Must display active listening skills
Must present strong ability to read and comprehend material presented both orally and in writing
Organized and be able to prioritize work to meet deadlines
Works independently with little supervision
Able to thrive and adapt in a fast paced, stressful environment
Must be flexible to change and open to learning new tasks as assigned
Must have experience using Microsoft Office, along with general typing skills
Understanding of regulatory and compliance rules surrounding enrollment and eligibility
WORK ENVIRONMENT
In normal circumstances, the majority of work responsibilities are performed in a home office or open office setting, carrying out detailed work as assigned, sitting in a workspace, and working with a computer or other office equipment. Must be required to be able to sit for approximately 70% daily. Some travel may be required.
For individuals assigned to a location(s) in California, Bright Health is required by law to include a reasonable estimate of the compensation range for this position. Actual compensation will vary based on the applicant's education, experience, skills, and abilities, as well as internal equity. A reasonable estimate of the range is $17.13-$23 Hourly.

Additionally, employees are eligible for health benefits; life and disability benefits, a 401(k) savings plan with match; up to 21 days of PTO, 10 paid holidays, plus 2 floating holidays per year; and a lifestyle spending account.
As an Equal Opportunity Employer, we welcome and employ a diverse employee group committed to meeting the needs of Bright Health, our consumers, and the communities we serve. All qualified applicants will receive consideration for employment without regard to race, color, religion, sex, age, national origin, protected veteran status, disability status, sexual orientation, gender identity or expression, marital status, genetic information, or any other characteristic protected by law.