Senior Operations Associate - Vienna, Austria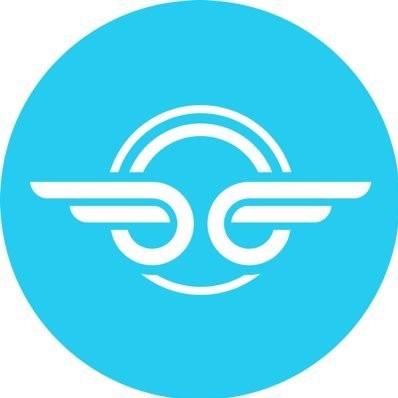 Bird
Operations
Vienna, Austria
Posted on Thursday, October 19, 2023
Who is Bird
Bird is on a mission to bring environmentally friendly transportation to everyone. Our products, services, and people share one common goal: to make cities more livable by reducing gas-powered car usage, lowering carbon emissions, and improving the safety of all road users.
We are relentless in our pursuit of better—for our riders, for our partners, for our employees, and for future generations. Our award winning electric vehicles help millions of riders take carbon-free trips in more than 300 cities globally. And our teams push boundaries and challenge the status quo in pursuit of a brighter future.
Job Summary
We are looking for data-driven, strategic thinkers to join the Operations team and tackle some of the highest impact and most challenging problems we face in strategically managing our fleet of vehicles across our markets in Austria. This is a high impact role within our Operations team and the candidate will have the opportunity to shape our business in Austria, from launching new cities, to optimizing our current city portfolio and to driving strategic decisions.
Responsibilities
Own and be accountable for all KPIs related to demand, marketplace and compliance
Drive initiatives targeted at improving our competitive positioning, market share and growth
Lead data-driven operational initiatives in order to optimize vehicle supply (quantity and location) and match demand patterns in a hyper-local manner
Drive the vision and execution of world class operations within your markets
Work closely with other members of the Bird team, measure the impact and efficiency of processes while identifying news ways to create value to the business
Develop local services or programs customized to your markets that support other teams at Bird; scale best practices that are incubated from test to global implementation
Monitor business performance across relevant KPIs and conduct deep dive investigations to understand the "why" behind how metrics are performing
Oversee business performance reporting and own strategic content distribution to executive leadership
Be a hard-working multi-tasker, supporting teams in multiple locations. You'll be one of the go to people when the business requires solutions to fire drills
Be a motivator for the team and provide leadership during response situations Perform ad hoc strategy, research, modeling, and analytics projects to help guide decision making in a brand new and constantly evolving industry
Have the ability to execute projects of varying urgency and scope with limited guidance
Requirements
Bachelor Degree from a leading University
4+ years of experience in business intelligence / strategy / high-growth operations or startup experience
Fluent German and English, both written and spoken
Project management experience and proven ability to deliver results
Be a down-to-earth team player who can balance attention to detail with swift execution – we need to do things quickly, and we need to do them well. Balancing those can be challenging, and this should be a strength
The ability to self-serve, investigate and get the data required will make you much more effective in this role
A bias toward action, great collaboration and constantly pushing toward clarity and delivery
Strong communication, organization and stakeholder management skills
Strong analytical and critical thinking ability
Demonstrated ability to deliver results in a fast paced environment
Growth mindset: you seek out learning opportunities for yourself

Preferred Qualifications:

Good understanding of Vienna and other key Austrian cities from a mobility and consumer dynamics perspective
Strong Excel, PowerPoint, SQL skills
Regulatory, policy or legal knowledge is a plus
Culture at Bird
We're an ambitious, smart and open-minded team that is passionate about our mission. Each day is unlike the last, as we're constantly moving forward, challenging each other, and working together to create the future of micro-mobility.
Perks up
We want people to succeed at Bird, so we give our teams plenty of time off to relax and recharge. We also offer a work from home stipend, a wellness allowance, and more. Plus, a new resource to help support personal and professional developments—all the goods needed to move on our mission together.
Bird is the world
Bird stands for a culture of inclusion. We celebrate different backgrounds, experiences, and perspectives —encouraging everyone to bring their authentic selves to work. We have a diverse environment that empowers our team to feel comfortable when they voice their opinions. For these reasons and more Bird is a proud equal employment opportunity employer. We welcome everyone regardless of their race, color, religion, sex, national origin, age, disability, veteran status, or genetics, and we are dedicated to providing an inclusive, open, and diverse work environment.
Sound like a place you'd like to work? Sweet. Let's chat.